Some fruits grown in Pakistan are: Orange, Mango, Apple, Apricot, Banana, Cherry, Dates, Guava, Peach, Lemon, Litchi, Papaya, Olive, mulbery, Plums, Pear, Pomegranate, Strawberry, Sweet lime, and a lot of dry fruits including Almonds, Pistachios and Walnuts.
Orange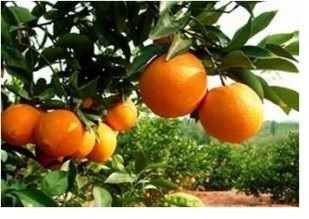 Pakistan is the sixth largest producer of Kinow (mandarin) and oranges in the world, with 2.1 million tons. Pakistan world mandarin and oranges market share during the year 1997 was 0.9 percent and 3.6 percent in terms of value and volume respectively.
Pakistan is also the largest producer of "Citrus Reticula" variety (Kinow), this unique variety of citrus is indigenous to this part of the world. According to an estimate approx. 95 percent of the total Kinow produced all over the world is grown in Pakistan.
Mango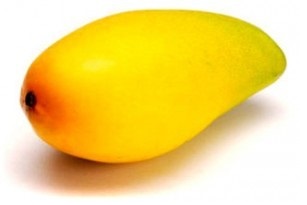 Pakistan produces over 150 varieties of Mango. Mango is the fruit par excellence of Subcontinent. Pakistan is an important mango growing country in the world. The soil and climatic conditions of Pakistan are highly suitable for mango cultivation. According to FAO production year book of 2001, Pakistan stands FIFTH among mango growing countries of the World.The mango from Pakistan is well known for its taste and quality abroad.
More than 53,000 tons of mango is exported to neighboring and European countries, i.e. Afghanistan, Bahrain, Dubai, Kuwait, Saudi Arabia, United Kingdom, France, Malaysia and Singapore etc. fetching foreign exchange. Langra, Dusehri, Samar Behisht, Chaunsa, Anwar Ratol are important varieties grown in Punjab. Sindhri, Bagan Pali, Suwarneka, Neelum and Gulab Khas are leading ones from Sindh.
Watermelon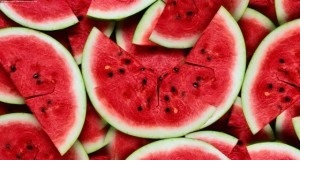 It's an all-time favorite fruit for most Pakistanis especially because of its sweet and refreshing quality to combat the deadly heat.
And the feeling one gets if given the middle part, without the seeds, is quite invigorating.
Grewia (Falsay)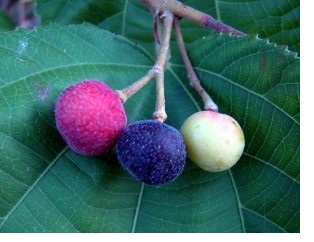 Native to Southern Asia, it's famously used as a chilled summer drink, or eaten with sprinkled black salt. Oh, the sweet and sour taste of this fruit is heavenly! It is a shrub or small tree growing to 8 m tall. The leaves are broadly rounded, 5-18 cm long and broad, with a petiole 1-1.5 cm long. The flowers are venkanna in cymes of several together, the individual flowers about 2 cm diameter, yellow, with five large (12 mm) sepals and five smaller (4-5 mm) petals.
Peaches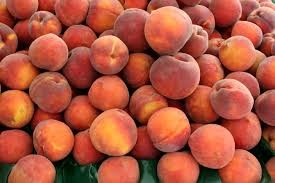 Peaches and apricots are cousins, they say. It is a traditional crop of Northern area of Pakistan, and has a distinct aroma. Due to its delicious flavor and high demand, farmers have also aimed at foreign markets for export.
Apricots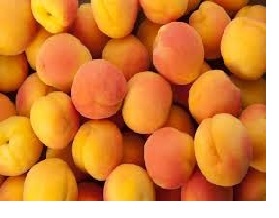 These beautifully orange colored fruits with their velvety skin are full of beta-carotene and fiber. They are also a cash crop for many households in Gilgit-Baltistan region where the apricots are extremely sweet and tasty.
Plums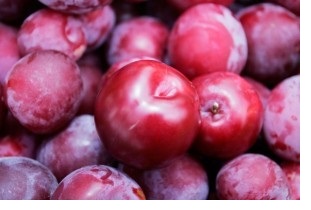 Pakistani plums known as aloo bukhara in Urdu, are extremely juicy, and tasty. Even the ones without the juice, end up leaving a sweet and sour taste. Their chutneys are so tangy, and have great medical benefits.
Jambolan or Syzygium (Jamun)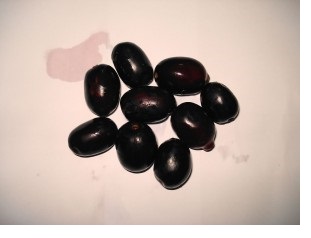 Native to the Subcontinent, Jamun, when sprinkled and shaken up in black salt are so delectable that they are hard to put down until the whole bowl is finished. The fruit has a combination of sweet, mildly sour and astringent flavour and tends to colour the tongue purple. The seed is also used in various alternative healing systems like Ayurveda (to control diabetes, Unani and Chinese medicine for digestive ailments.
Lychee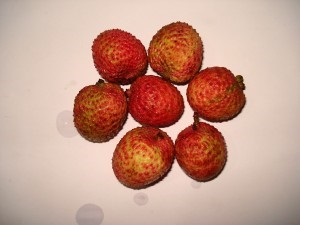 Pakistani Lychee industry has immense potential and prospects because of its thick, juicy pulp and amazing taste. Mostly it is grown in Southern Punjab during the peak hot dry weather. It is also hard to export it because it remains best when consumed fresh.
Ber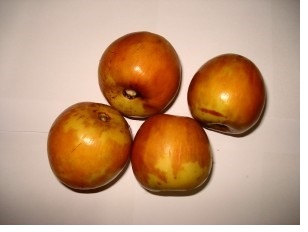 One of the lesser known fruits, ber fruit, is not found in many parts of the world. Tropical countries like Africa, parts of Pakistan, India, China and Australia are the only countries where it grows. This shiny little red fruit though has a whole lot of benefits to it that it has through the ages been called as "the fruit that removes sorrow".