More than 95 percent of the total freight trade of Pakistan is seaborne. There are three major Seaports in Pakistan:
Karachi Port
Port Muhammad Bin Qasim
Gwadar Port
Karachi Port
The Port of Karachi is Pakistan's largest and busiest seaport, handling about 60% of the nation's cargo (25 million tons per annum). It is located between the Karachi towns of Kiamari and Saddar, close to the main business district and several industrial areas. The geographic position of the port places it in close proximity to major shipping routes such as the Strait of Hormuz. The administration of the port is carried out by the Karachi Port Trust, which was established in the nineteenth century.
Karachi Port Trust (KPT) has formulated/ launched a number of projects which are in different stages of planning, tendering & execution to increase the liquid cargo handling capacity deeper depths to accommodate deep draft to improve & ensure harbor depth & expeditious handling of containers.
Karachi Port has two integrated container terminals:
KICT - Karachi International Container Terminal
PICT - Pakistan International Container Terminal
Karachi Port Trust (KPT) is having Oil Terminal for discharge Petroleum Products from Tanker Vessels and Loading of Molasses and Ethanol for export.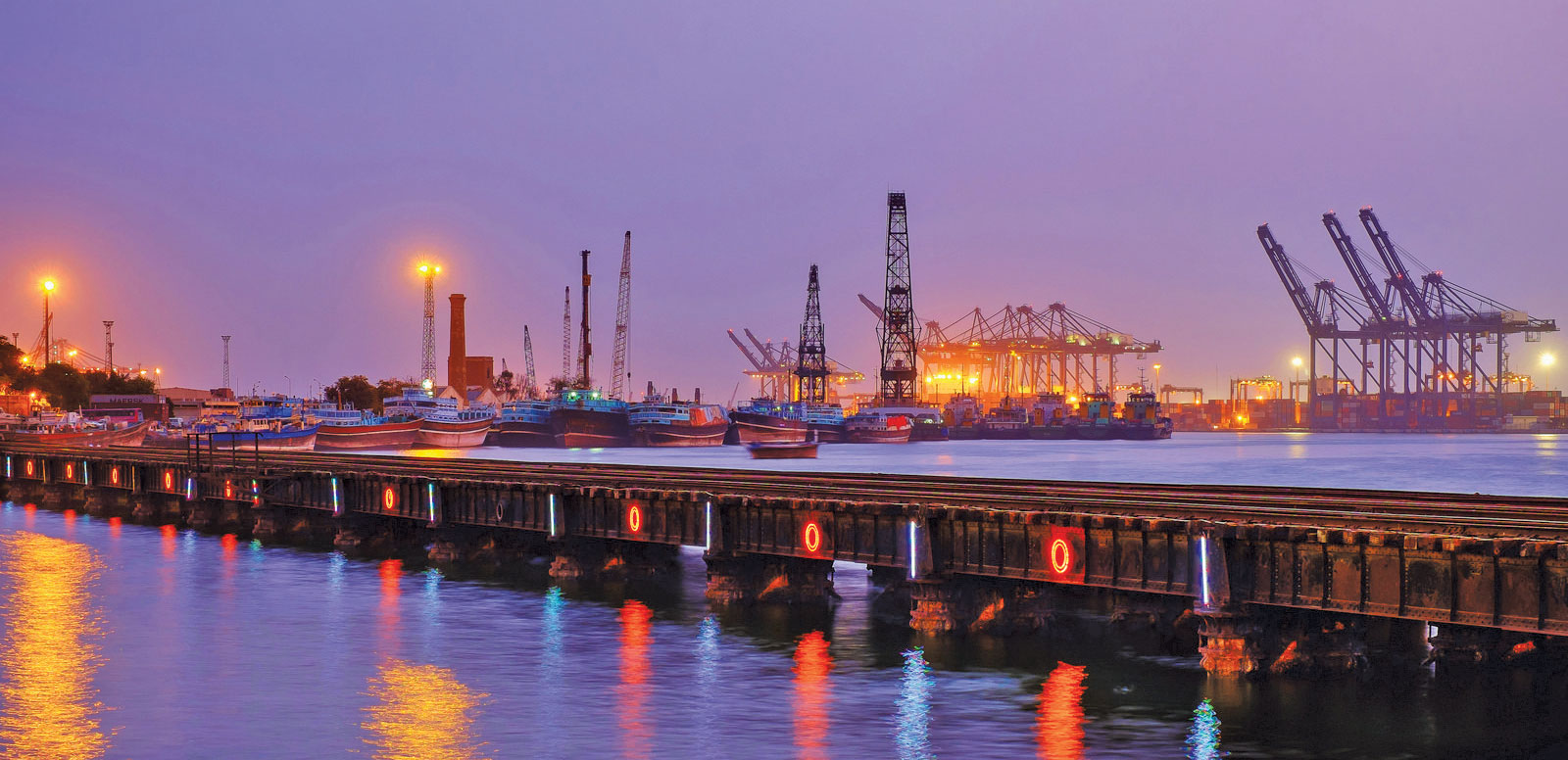 Port Muhammad Bin Qasim
Port Qasim is Pakistan's first industrial and multi-purpose deep sea port. Located in Indus delta region at a distance of 50 km South East of Karachi, the port is well connected to all over the country through modern modes of transportation and has been playing an important role in the economic uplift of the country.
Port Qasim offers conventional functions of cargo handling coupled with provision of land for setting up import based and export oriented industrial and commercial undertakings at vast expanse of 12,000 acres of land above high water mark.
Gwadar Port
Gwadar Deep Water Port has just been constructed as the third port of Pakistan. Situated on the Baluchistan Coast, it is about 460 km from Karachi and 120 km from the Iranian border. Gwadar Port at the tip of Straits of Hormuz/ mouth of Persian Gulf, has the potential to become a regional hub, an alternate to Gulf Ports and also a vital link to China & CARs, thus, attracting the transit and transshipment trade. The Gwadar Port Project has been envisaged to be completed in two phases. Marine works of Phase-I have been completed, however, civil works are likely to be completed by September 2005, and Phase-II has been planned to be given to the private sector on BOO/BOT basis.